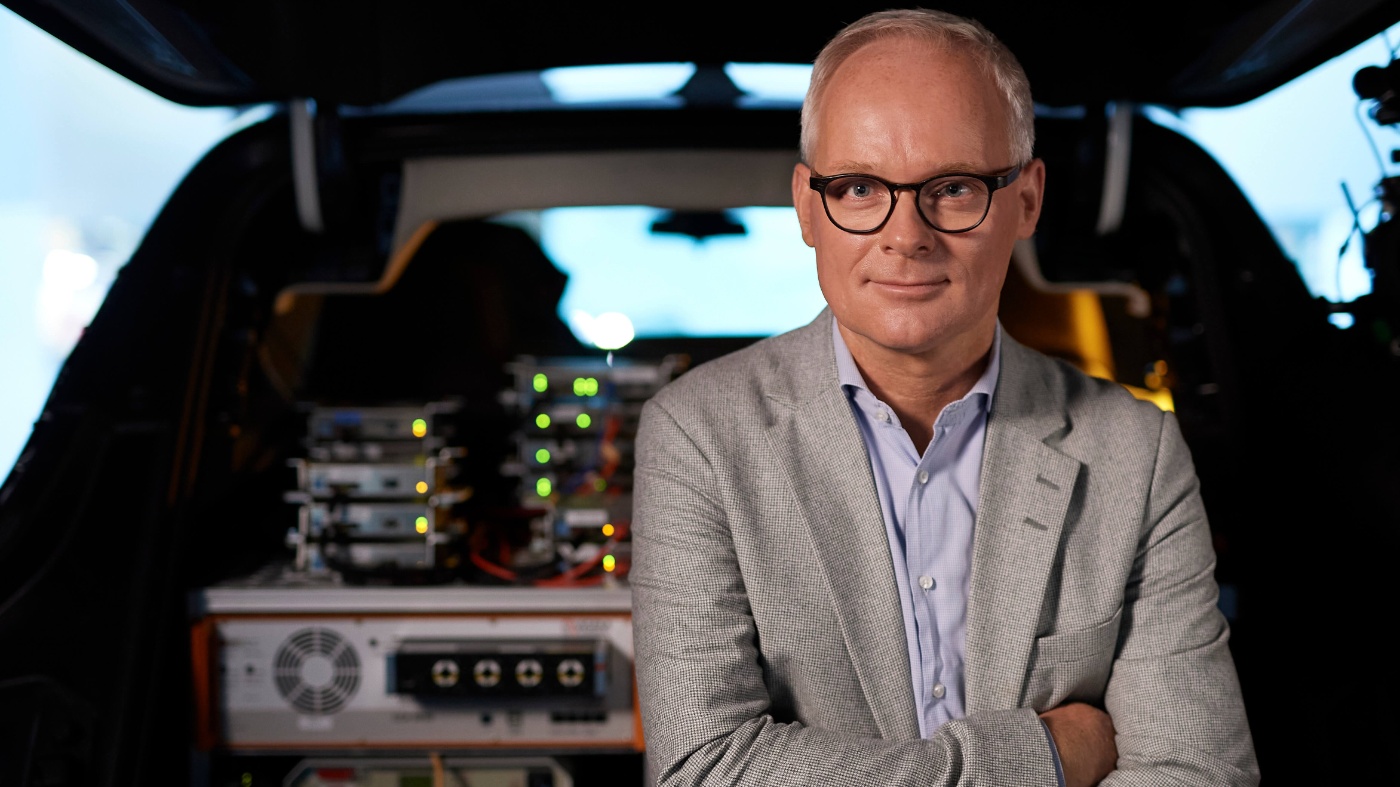 News
5 questions for Christoph Grote
The Head of Digital Car at BMW reveals why software is becoming increasingly important in the development of cars, how far support should go in driving to still guarantee pleasure, and which system he likes best.
You have worked for over 20 years in development at BMW. What were your favorite projects which are now standard in modern cars?
Groundbreaking work at the interface between man and machine has always fascinated me. The triumphant inroads made by head-up displays are definitely one aspect of this. They were introduced by BMW in 2003, and their development is not yet at an end. The development of the BMW iDrive system through to the latest generations with the BMW Intelligent Personal Assistant similarly characterizes the pleasure of driving a BMW. I am excited by the particularly technologically demanding innovations which we exhibit today, and which are set to become standard in a few years' time. The BMW digital key replaces the regular key entirely, and also enables cool new functions. Customer resonance on that has been extremely positive. Another example is 5G, which is becoming standard more quickly than many were perhaps imagining, which makes me all the more proud that we are launching the first premium car with 5G, in the BMW iX.
Today, you are Senior Vice President Digital Car. What role does software play in the development of cars?
Creating world-class software and integrating it professionally is a key competence for us – and not just recently. Software development lives by this car class, since innovative functions are now displayed via software to a great extent. We develop the on-board performance computers in-house and have done so for some time, with uncompromising continuity and whilst expanding the scope. For instance, we have been developing the digital user interface since 2004, as a fully in-house innovation. Today, over 4,000 established talents are working for BMW Group Digital Car, all of whom have expert mastery in two fields: Software and mobility. It is a team with the strength to implement, achieving incredible things and reliably delivering them.
2018 saw a key dimension added in relation to software: We continue developing beyond the start of production, permanently, for the entire vehicle, and we can use remote software upgrade to roll out the new software to our customers' cars.
In short: Software is a key module for Digital Car, and we are continuously transforming the car through our pioneering spirit and professionalism.
At BMW, the slogan is "Sheer driving pleasure". How far should drivers be assisted, in other words by handing over tasks to the car with its technology?
My guiding principle is: Precisely so far as the customer wants that. No paternalism, and a high degree of freedom in decision-making – and that applies in every situation. In the ideal scenario, the car can handle all aspects of the driving task and still turn the person behind the wheel into the ultimate driver.
When you are traveling by car, which assistant system is the most important/most practical for you?
There is no one single function for me. BMW bundles up to 40 functions into easy-to-use modes. The functions work perfectly together and provide assistance in comprehensible graduations with clear customer benefits. The thing that excites me every time about this is the smart anticipation in a BMW. In the fourth generation, we are already building a swarm intelligence where every BMW benefits from the sensor systems on other cars. As a result, the car behaves like a smart, anticipative driver: Allowing the car to coast smartly, adjusting speeds skillfully and in anticipation of what is ahead, recognizing the terrain, recovering energy, anticipating hazards, and much more. For me, that is high art, and the overall system is delivering massively at such times.
What were you looking forward to, thinking about IAA MOBILITY 2021?
I was looking forward to the new format, to the dialog with people and, of course, to the exciting new innovations. But above all, my focus is on the forward-looking, open discussions. The BMW Group wants to be a part of the solution.