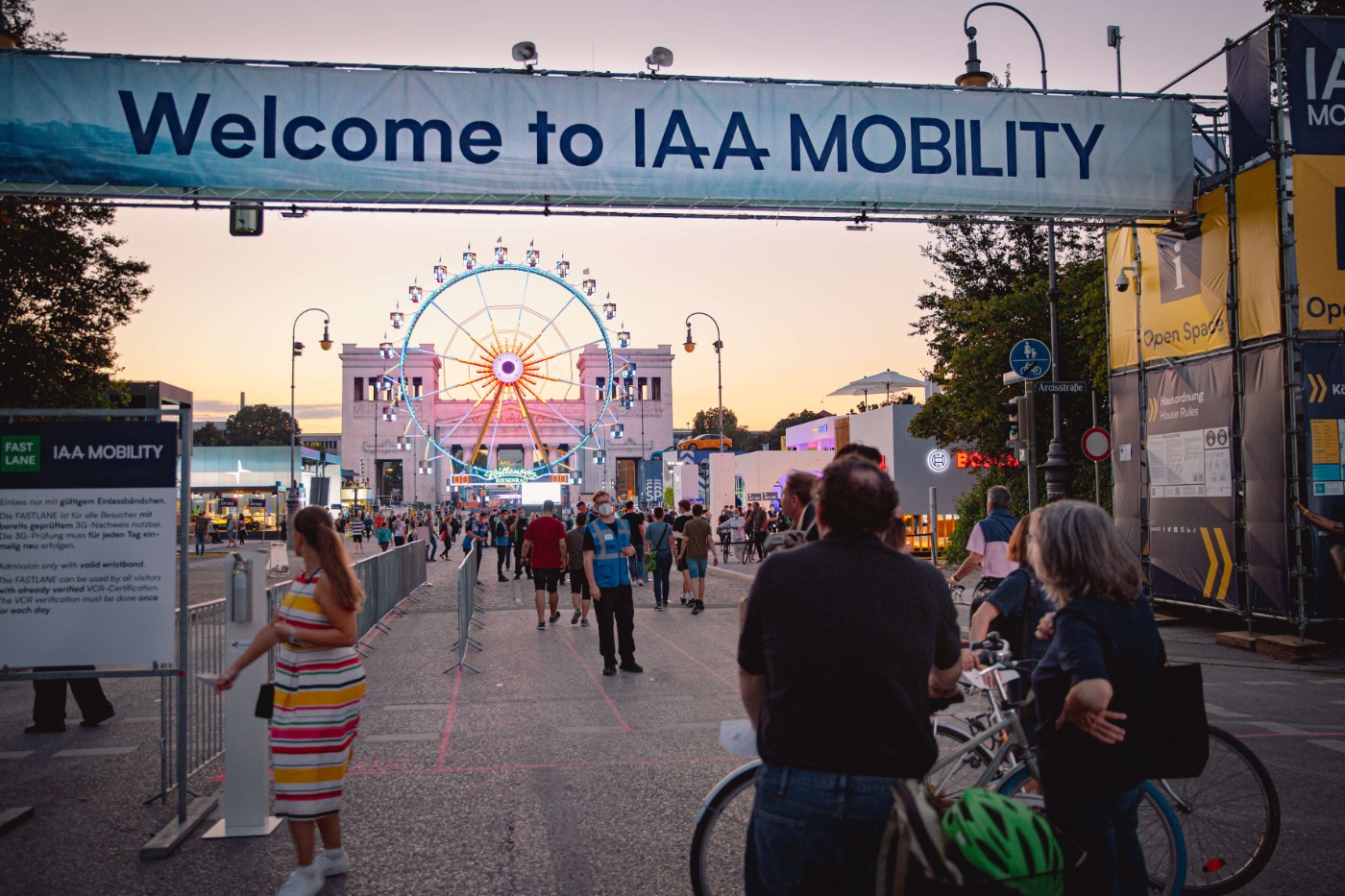 Future of mobility
The IAA MOBILITY 2023
Curtain up for the second act! After its spectacular start with more than 400,000 visitors last year, IAA MOBILITY is setting course for 2023. Get ready for even more inspiring input, even more lively dialog and even more unforgettable experiences.
The IAA MOBILITY brings together what belongs together
Its innovative cross-industry concept makes IAA MOBILITY the leading global platform, not only for mobility, but also for sustainability and tech. No matter whether OEMs, suppliers, software developers or providers for public transport - they are all an active part of the profound change in mobility.
At the Messe München exhibition center and in downtown Munich between September 5 and 10, 2023, the IAA MOBILITY will therefore bring together what has long belonged together: established industry giants and dynamic start-ups, visionaries and practitioners, innovation and responsibility, and of course hundreds of thousands of enthusiastic mobility fans and experts from all over the world.
Formats of the IAA MOBILITY 2023
The IAA MOBILITY stands for a modern and comprehensive concept of mobility like no other event. In concrete terms, this means that we want to make it possible to experience mobility in all its facets - both on site during the IAA MOBILTY and online, because we see ourselves as the world's first mobility platform for networking a huge global community.
In addition to automobiles, we offer space for innovative and creative solutions around infrastructure and energy issues as well as cycling, e- and micromobility, in order to fill future concepts such as urban and rural mobility and smart city infrastructure with life and to create livable spaces wherever possible.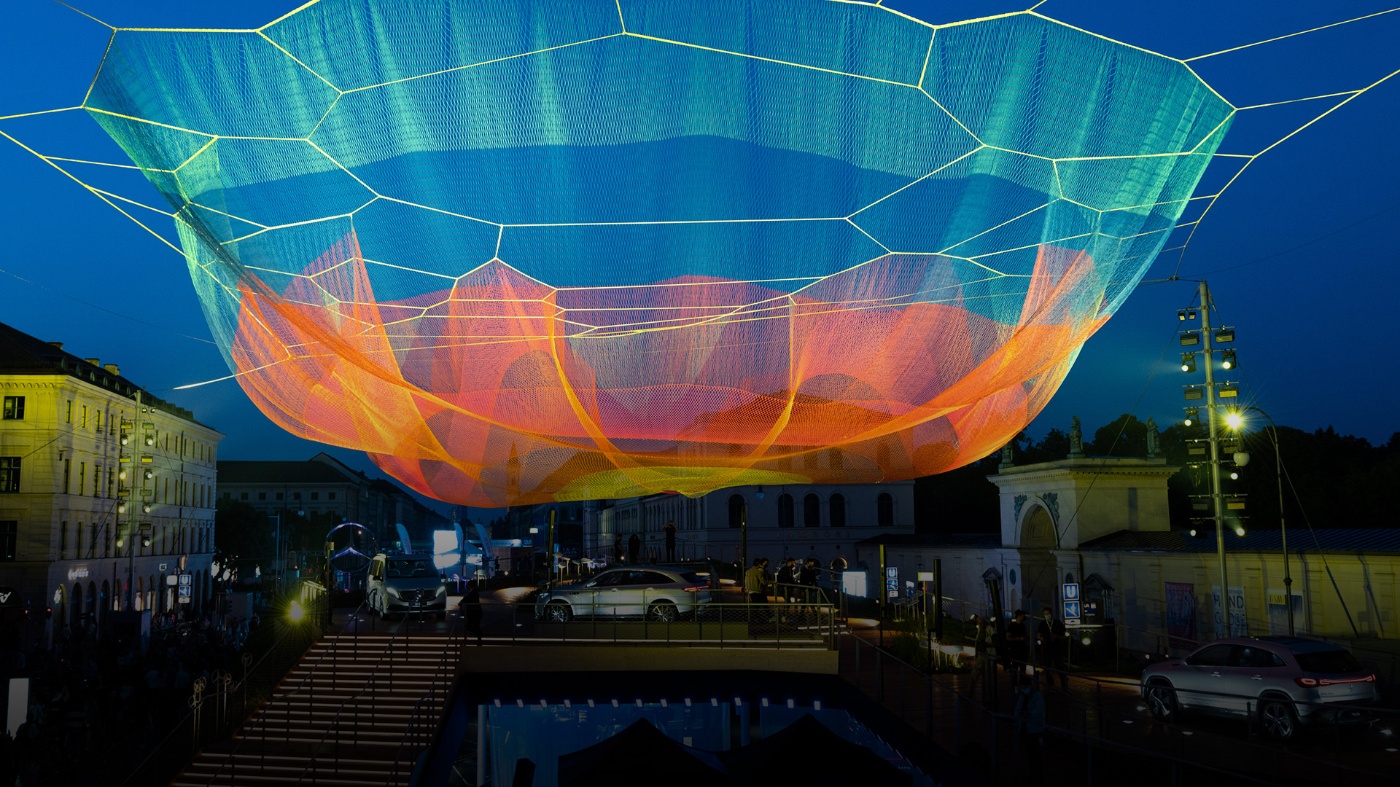 Tomorrow's mobility, in Munich's most high-profile locations.
The IAA Open Space turns forward-looking mobility solutions into an experience for everyone: Munich residents as well as international visitors, car and bike enthusiasts, families and everyone who is simply curious about modern mobility.
The Open Space will include a festival space, a product showroom and a test track rolled into one. Open to all, located in the city center of Munich. From Marienplatz, to Odeonsplatz and Königsplatz.
Further information will be available soon.
The most important sectoral meeting for stakeholders and decision-makers in the mobility sector.
The IAA Summit is more than a classic B2B event. Future-oriented visions and developments of leading international companies meet the public and numerous representatives from a wide variety of mobility sectors. In this way, innovations can be discussed in a social and political context.
From Tuesday, September 5, 2023 to Friday, September 8, 2023, the IAA Summit will take place at the Messe Munich exhibition center. On Monday, September 4, 2023 the press day will take place with national and international media representatives.
Further information will be available soon.
The Content heart of the Summit.
With over 500 visionaries and decision-makers on three stages the IAA Conference is the ideal networking format to discuss key issues on the agenda of the global mobility community.
The IAA Conference tracks set the lead topics of IAA MOBILITY, that will move the mobility sector into a connected, sustainable future, high on the agenda of the global community.
Further information will be available soon.
The experience format of the IAA MOBILITY – Here, you can test what carbon-neutral mobility of the future will feel like.
From eBikes to autonomous vehicles, from assistance systems to charging infrastructure - vehicles, technologies and concepts are presented live and hands-on.
Further information will be available soon.
Mobility can do more: lead topics of the IAA MOBILITY 2023
As IAA MOBILITY, we are among those who are not satisfied with the status quo in mobility, because we are convinced: Mobility can do more! From Connected and Autonomous Mobility to Digital Solutions and Sustainable and Circular Mobility. For this reason, IAA MOBILITY assumes social responsibility and brings together international experts and trade visitors in front of the eyes of a broad public to advance the dialog on the most relevant and fascinating mobility topics of our time.