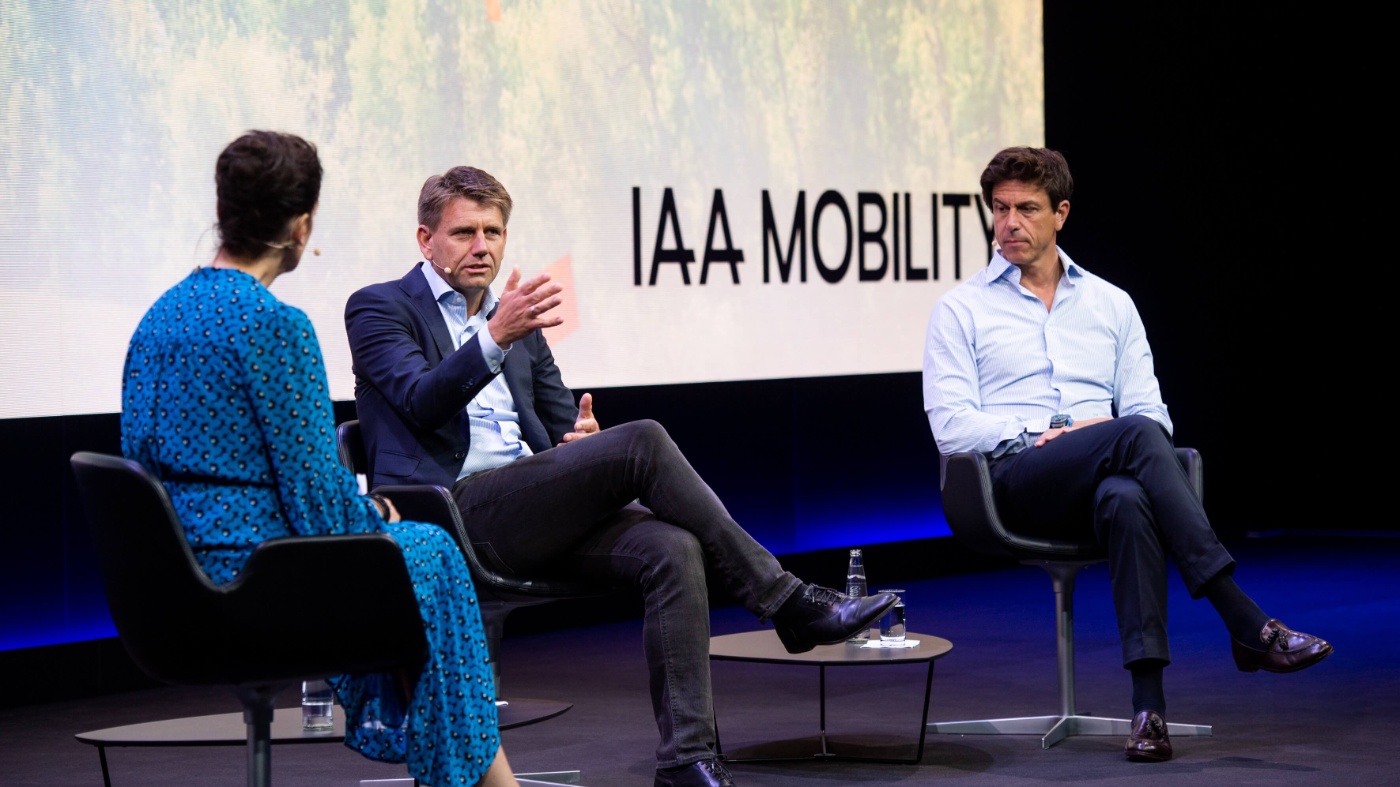 News
World Champion CEO Toto Wolff: Sustainability an important topic in Formula 1 as well
With the development of new technologies for the mobility of the future and less travelling, Formula 1 also wants to make its contribution to the topic of sustainability. This was underlined by Toto Wolff, who as CEO has led the Mercedes team to seven drivers' and constructors' world championship titles in Formula 1 in a row, during his appearance at the IAA MOBILITY.
"Sustainability and climate neutrality are of course very important topics in Formula 1 as well. If we can get it right, with all our travel, we could be a role model for other industries," said Toto Wolff during his appearance at the IAA MOBILITY on Wednesday. The team boss of Formula One champion Mercedes AMG Petronas underlined, that his racing team's factories in the UK were already CO2-neutral thanks to green energy sources. In addition, champion Lewis Hamilton's team is working on reducing travel with new technologies.
Toto Wolff, CEO and team boss of the Mercedes-AMG Petronas F1 team and Head of Mercedes-Benz Motorsport
As the "fastest laboratory in the world", Formula 1 is the perfect testing ground for the development of technologies for a climate-neutral future of mobility, says Wolff: "Important technologies for cars, such as ABS, have their origins in Formula 1. There is a constant transfer of technology from the racing car to the road car."
Since this year, the software company Teamviewer has been an important partner for the sustainability mission of the Formula 1 team with the star. "We have to reduce our mobility. That is good for the planet and good for people - especially in the professional sector," said Oliver Steil, CEO of the specialist for remote computer maintenance. 37 megatons of CO2 - the equivalent of emitting about one million cars - have been saved by his company's technology, he said. "There is a mastermind for every problem somewhere in the world. And we can match the expert remotely, without travel, with any client," Steil says.
Oliver Steil, CEO Teamviewer
Together with the Mercedes Formula 1 team, Teamviewer is working on fascinating remote access technologies. For example, it has been possible for the engine experts based in Great Britain to look into an engine problem at a race track somewhere in the world online and live.
Toto Wolff and Oliver Steil at the IAA MOBILITY 2021
Further application examples are being worked on. According to Toto Wolff, the partnership will enable his team to perform better and better: "A game changer for us!"